Aucoin
Baylois
Benoit
Bertrand
Bourg
Bourgeois
Broussard
Brun
Charbonnier
Comeau
Cormier
Corporon
Cyr
Dorvain
East
Fauver


Fawvor
Frederick
Gaudet
Giouard
Gobinet
Gravois
Guillory
Hall
Hebert
How
Jeansonne
Jochem
Johnson
LaCaze
LeFabvre
LeJune
Martin
Michael
Morel
Mouille
Noel
Prejean
Salle
Savoye
Sebastian
Seymour
Thibodeaux
Trehan
Woodson
Yoakum
Yocum
Zeh

Marie Hilda Seymour was born in Port Barre, St Landry Parish, Louisiana on January 20, 1909. Daughter of John Decator Seymour and Eva Pearl Mouille
William Bailey (Pete) Fawvor was born in Johnson's Bayou, Cameron Parish, Louisiana on September 5, 1908. Son of William Otis Fawvor and Willa Mae Hall

Pete and Hilda were married at Lake Charles, Louisiana on October 19, 1929.
Pete died in Beaumont, Texas on February 1, 1978. Hilda died in Nederland, Texas on May 24, 1994.

Mary and Brother Bill
1938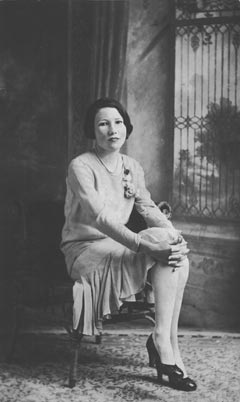 Marie Hilda Seymour
1929
(Mary's mother)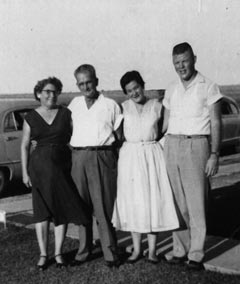 Hilda, Pete, Mary and Leonard 1956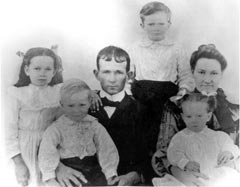 William O. (Bill) Fawvor Family 1906
(Mary's grandparents)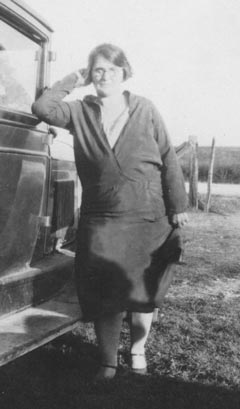 Eva Pearl Mouille Seymour Jennings
abt 1925
(Mary's grandmother)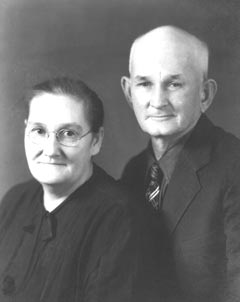 Grandma and Grandpa Fawvor
1950
(Mary's grandparents)